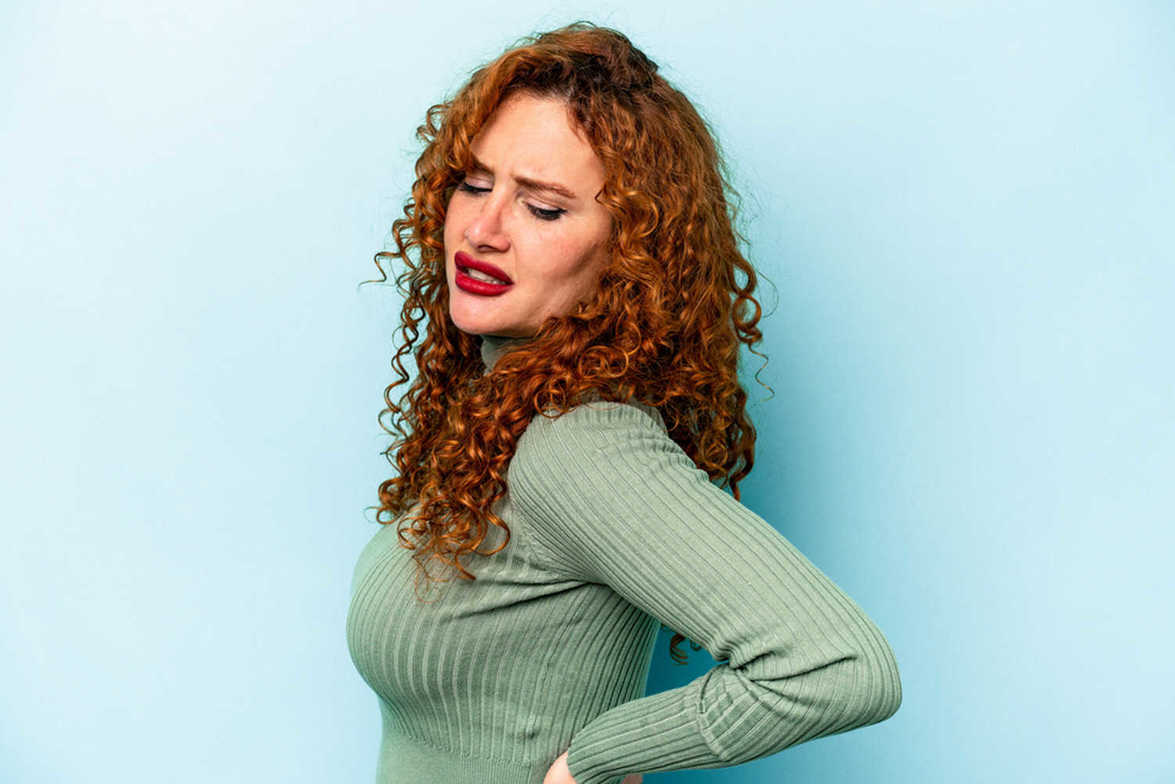 Low back pain affects millions of people annually. Some suffer from chronic lower back pain, and others have been involved in sports or an accident that caused an injury leading to their discomfort. Either way, finding safe, non-invasive chiropractic care is effective, fast, and lends to a natural healing process.

In this post, we're talking all about low back and answering:
Who suffers from lower back pain?
Why do I have low back pain?
How can I get rid of my low back pain quickly?
What chiropractic treatments will help end my lower back pain?
And more
If you're experiencing lower back pain and want to learn how to safely and comprehensively remedy your pain at the source, read on.

Who Gets Low Back Pain
Lower back pain can affect anyone at any age or lifestyle. It can be due to an easily pinpointed event, poor habitual movement patterns, and everything in between.
Getting the correct treatments that work to find the source of your discomfort will keep your body safe and allow it to heal properly, as it reduces your pain and restores function.
Chiropractors work with many kinds of patients who have lower back pain, including:
Sports players, athletes, avid exercisers
Those with an active lifestyle
Those with a sedentary lifestyle
Those with work at a desk all-day
Newly remote workers
Those with poor posture and ergonomics
Those involved in an auto accident
Those with a sports injury
Those with a work-related injury
And others

Because chiropractic care is safe and nurtures the body's natural movement, it can be used on patients experiencing pain at all levels and is one of the best ways to reduce your low back pain quickly.

Why We Get Low Back Pain
Excessive and/or faulty movement can lead to increased irritation to your back. These consistent pressures can easily lead to dysfunction and pain.
Common reasons for low back pain include:
Disc herniation
Sprains
Strains
Scar tissue
Muscle overuse or repetitive use injuries
Joint injuries
Sciatica
Degenerative disc disease
Arthritis
And more
It's important to recognize and acknowledge when you're in pain. You should recover as soon as possible so you can perform, function, and focus.

Your low back pain can cause a myriad of symptoms, including:
Radiating or spreading pain from the lower back into the buttocks and legs
Aching pain while at rest
Disrupted sleep
Inability to exercise, train, or compete
Discomfort while working at a desk
Discomfort while standing or sitting
Muscle weakness
Fatigue
Loss of balance
Loss of range of motion and flexibility
And others

Your back pain should not be controlling your life; various treatment methods can rid you of discomfort and promote a safe recovery.

How to End Your Low Back Pain Fast
Many people want to find responsible, non-invasive, organic solutions to end their pain. Fortunately, various at-home techniques can help.
Some at-home remedies to manage your low back pain include:
Exercises and stretches to loosen tight muscles and other soft tissues in the back
Apply heat or ice
Ensure you wear shoes with good support
Ensure your workstation is set up correctly
Pay attention to your posture
Get plenty of sleep

If you think your lower back pain needs more attention, visit a trusted chiropractor who can easily determine what's causing your symptoms and has the services to fix the issue at the source.
Some common chiropractic services include:
Visit Our Austin Chiropractic Clinic & Let's Get Rid of Your Lower Back Pain
We know you want to be active and continue living your life in comfort. Our team leads an active lifestyle, and nothing is more frustrating than when we can't do the activities we love. If your lower back pain is standing in the way of your daily routine and physical activity, let us help.
Contact us today; we'll get you back out there, optimized and ready to perform.