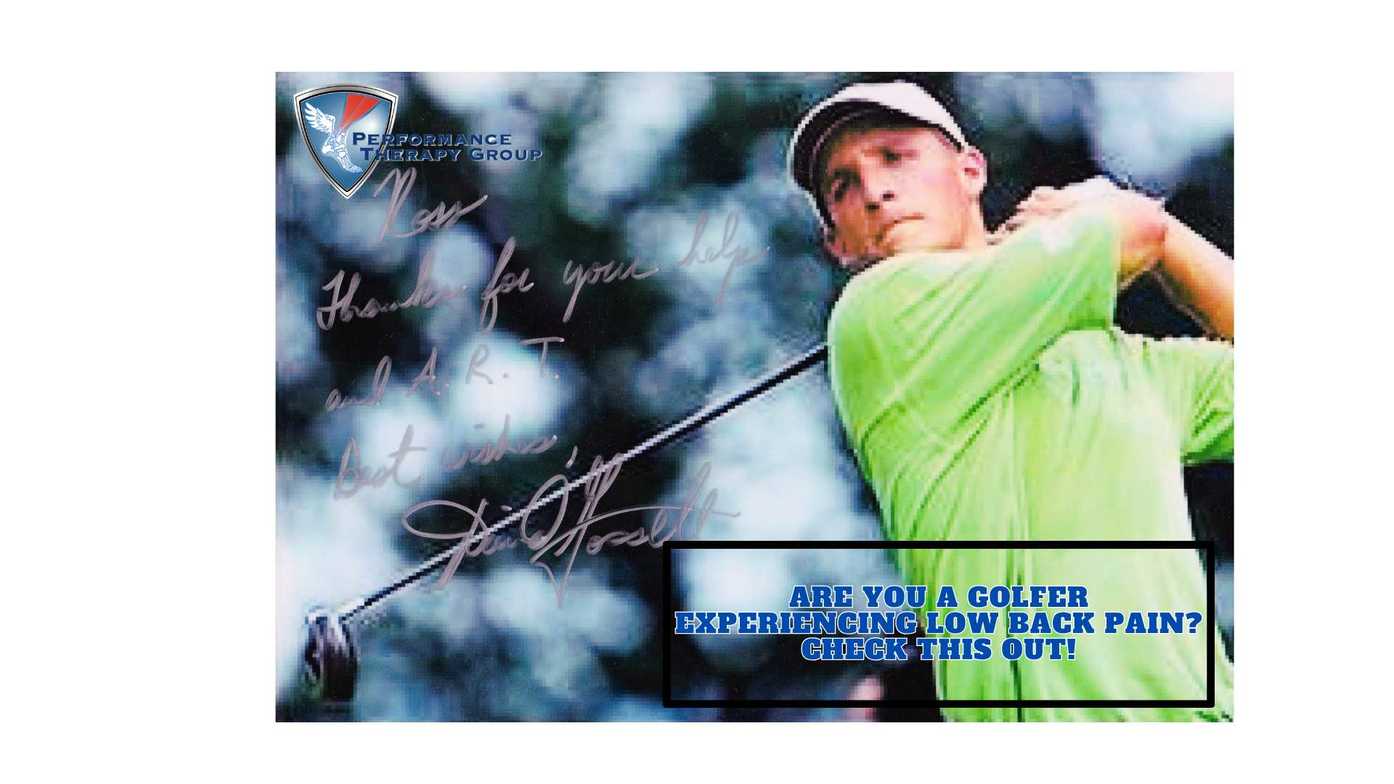 Golf is generally considered a low-impact port, but it can still result in injuries, particularly to the back, shoulders, elbows, wrists, and knees. It can be a challenging sport for people who suffer from back pain and can be caused by several things like how hard you're swinging, how much you're playing, tension in your back and your hips, and weakness in your back.
The repetitive swinging motion, combined with the torque and twisting of the spine, can put significant strain on the lower back. Proper posture and technique are critical for preventing back pain during golf.
Here are some tips to help prevent low back pain in golf players:
Warm Up Properly – take time to stretch and warm up your muscles before playing, this will help to increase blood flow to the muscles and prepare them for the activity.
Strengthen Your Core – your core supports your low back, helps your stability, and prevents back pain.
Use Proper Technique – maintaining a good posture throughout the swing, using a smooth and controlled motion, and avoiding excessive twisting of the spine.
Choose the Right Equipment – choose clubs that are the right length and weight for your body
In the office, we evaluate your low back pain with a series of assessments. We will check your range of motion, check your neurology, we will also take you through a Mackenzie Evaluation, and what we call a Selective Function Movement Assessment – a very comprehensive assessment aimed at figuring out what are the cause of your pain and all of the contributors that are increasing the tension and pain in your back.
Preventing golf injuries involves maintaining good technique warming up properly, using proper equipment, and staying in good physical condition. If you experience pain, or discomfort while playing golf, it's important to stop and rest, give us a call, we'd like to help.